Real People. Real Results.
"Kashmere's Toning Oil has become my favorite new go-to belly remedy (it helps aid in stretch mark prevention) plus, I love putting it all over my body for silky smooth skin!"
-Chantelle P.
"Lately, I've been skipping foundation completely for my everyday makeup. All thanks to the purifying masque. It restores skin radiance and evens out the complexion. Pores are pretty much invisible after I use it! What could be better?!"
-Svetlana K.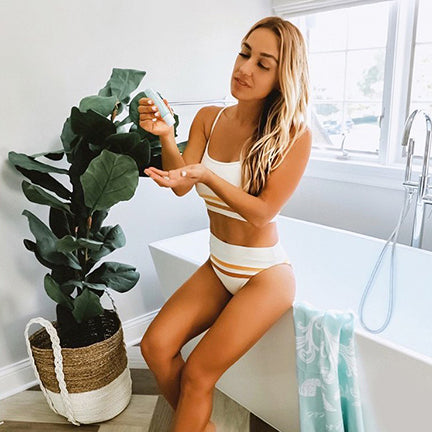 "My beauty secret is the Kashmere Toning Oil! It makes skin feel so smooth and hydrated. If you have dry, irritated or uneven textured skin I would highly recommend it!"
-Amanda I.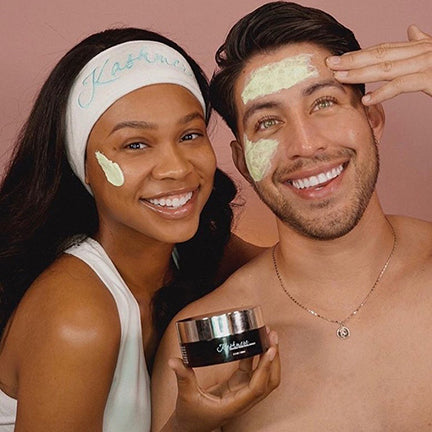 "Skincare and wine are a few of our favorite things and now we've added Kashmere into our routines! While I've been loving the Phyto-Almond Pumpkin Facial Polish, Lee's been liking this green Purifying Masque!"
-Lynsey A.
"Because I have super sensitive skin and rosacea I have to be careful with the products I use. I started using the Purifying Masque and it's now my new FAVE go-to skincare product before all my shoots. It helps minimize my pores and brightens my face. After one use, I could see the difference in my skin."
-Jasmine D.
"I am in LOVE with the Kashmere Toning Oil. It's the perfect solution for maintaining skin firmness and preventing stretch marks while maximizing hydration! This is my new go-to oil!"
-Jolene G.
"I love starting and ending my days with Kashmere. Their products smell amazing and have greatly improved the texture of my skin."
-Diane Z.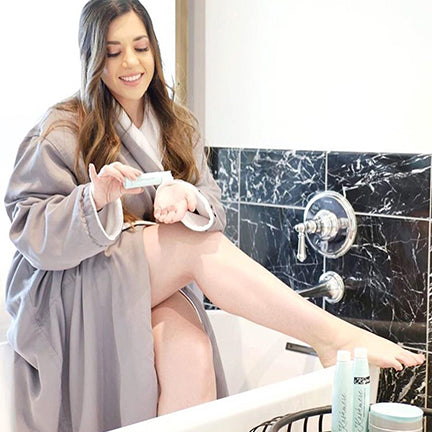 "I am obsessed with the Toning Oils! The smells are to die for and the fact that they help reduce the signs of stretch marks! I'm here for it!"
-Amanda W.
"My photographer asked me if I was wearing highlighter on my legs... NOPE! It's these products you guys! They give skin the most healthy, radiant glow. P.S. Kashmere Toning Oil is an absolute must-have!"
-Stephanie D.
"The Toning Oil smells amazing, I love it, it's my favorite. It's also non-greasy and a little goes a long way!"
-Brooke R.
*The content of this website is for informational purposes only and does not constitute medical advice. Results given in testimonials are from real customers and are not intended to be a substitute for professional medical advice, diagnosis, or treatment.
Shop Bestsellers
---