2 Travel Size Luxurious Toning Oils
1 FL OZ
---
$0

Pay in 4 equal installments for orders $50+ with

---
This high-performance, double-duty formula is enriched with skin-saving, body-boosting botanical oils and extracts of Tamanu Oil, Macadamia Nuts, Oats, Wheat Germ, Rice, Rosemary, and Sunflower.
REAL RESULTS
Our Kashmere Community has spoken and they love the Luxurious Toning Oil. View more before and afters on our Kashmere Community on Facebook.
*Individual results may vary, testimonials are not claimed to represent typical results.
"So I wound up getting sunburned on my face this past weekend. Luckily after washing my face each morning and night I applied the toning oil.....what a magnificent product!..."
-Tracy Ryan Lorenzo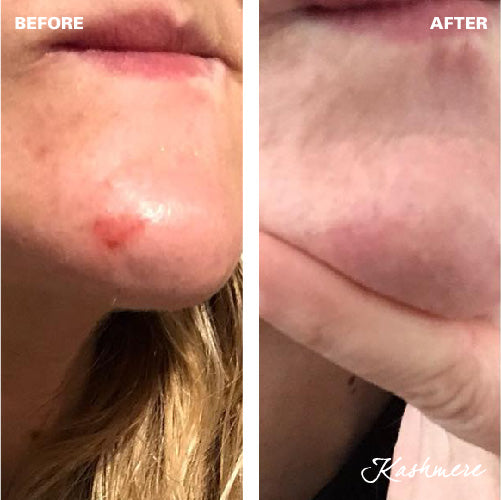 "7 days just 7 days look at the difference!!! 😍I noticed a difference the next day!! LOVE LOVE LOVE THE TONING OIL for sooo many reasons!!..."
-Tara Rogers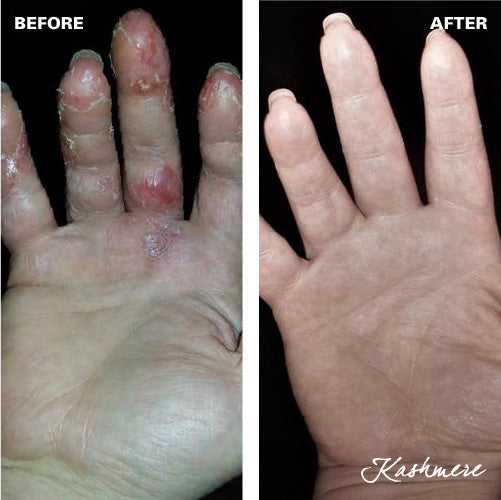 "I love all of your products, but the Toning oil is AMAZING!. After suffering for years with severe eczema, I now have my life back! THANK YOU Kim Zolciak...you are my hero!!!..."
-Becky Polen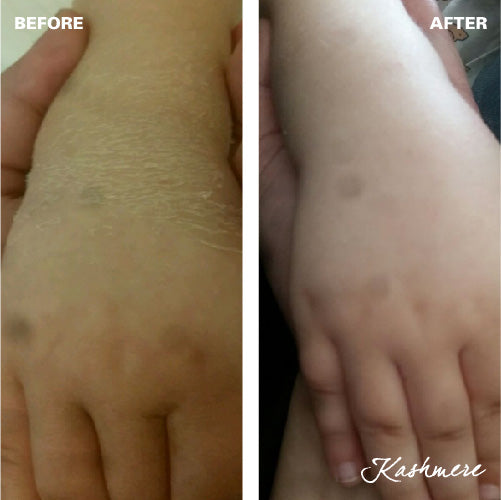 "My daughter's cast was partially taken off yesterday but just let us take it fully off this morning. Here is a before and after picture. I did 2 rounds of a dry facial brush followed up by toning oil throughout the day."
-Karalee Clark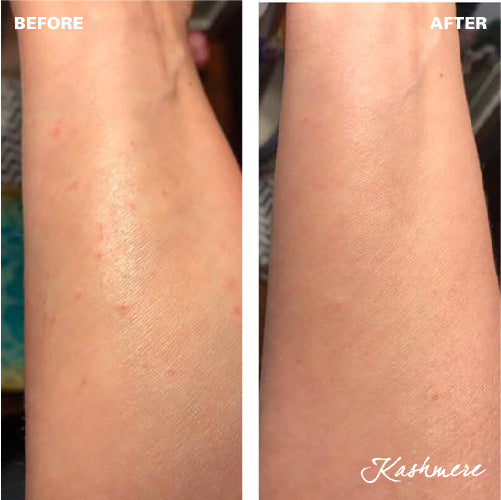 "I had a red, itchy rash after working in the yard. I put the toning oil on then went to bed. As you can see, in 12 hours the rash was all but gone. Definitely helped with the itching, too!..."
-Jennifer Styles
"Spray sunscreen in the wind caused me to get a little too much sun this week. I am seriously impressed with how quickly this helped clear it up…"
-Ashley Colley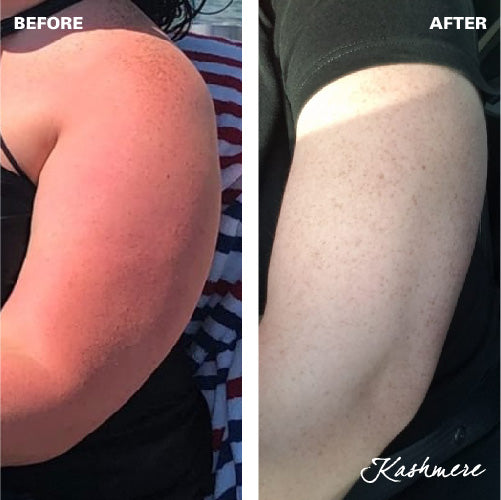 "I saw another post showing the miracle that the TONING OIL performs on sunburns. I applied the toning oil once in the morning and once in the evening for 3 days. Amazing results!..."
-Katie Manzella
"I have been using the toning oil on my daughter's scar on her wrist for the past ten days. We are amazed with the results. Again, thank you Tim Sharif and Kim Zolciak for such a wonderful product…"
-Linda Szymanski Finck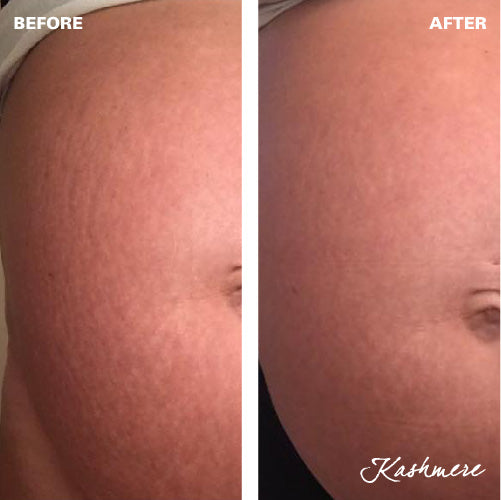 "Have had the products for maybe a week. Using scrub and toning oil on my belly and can already see a difference!"
-Xarissa Alenne
*The content of this website is for informational purposes only and does not constitute medical advice. Results given in testimonials are from real customers and are not intended to be a substitute for professional medical advice, diagnosis, or treatment.
---